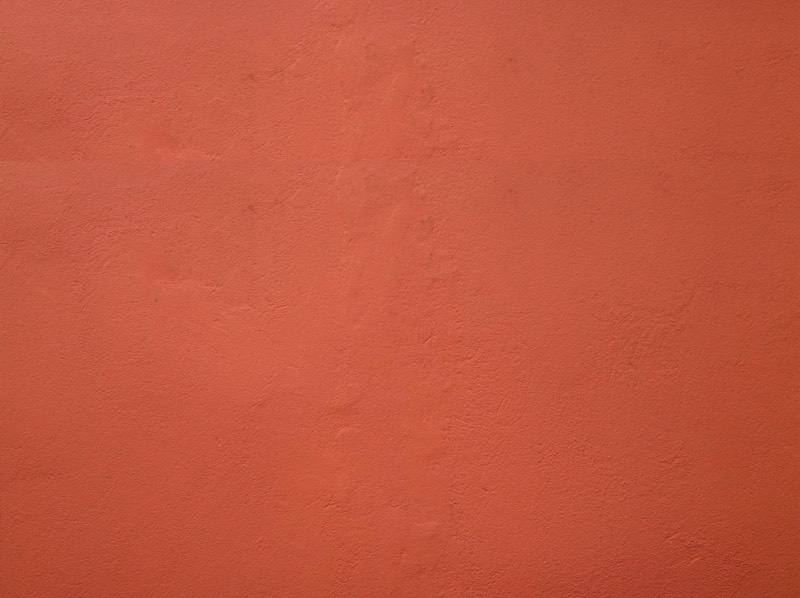 PAINTINGS INSPIRED BY MONGOLIA
I travelled in Mongolia in 2018 visiting historic sites in the present-day capital Ulaanbaatar and further afield around the 13th century capital city, Karakorum, which was strategically located on a traditional silk route for migrating nomads and merchants' caravans.
My paintings show the country is still a melting pot of shamanistic and buddhist traditions with herders living and working on the vast steppes as they always have in family groups of two or three gers with their livestock. Bactrian camels, horses, goats and yaks feature in these paintings and a motor bike providing transport for a whole family of four! To create the installation, Mongolian Journey, I have mounted five acrylic on canvas paintings onto 'prayer wheels' which the viewer can turn and then below those are 5 smaller wheels with traditional Mongolian/Buddhist prayer words which also turn. For further information and sales please complete the form on the
Contacts
page.
IMAGE 1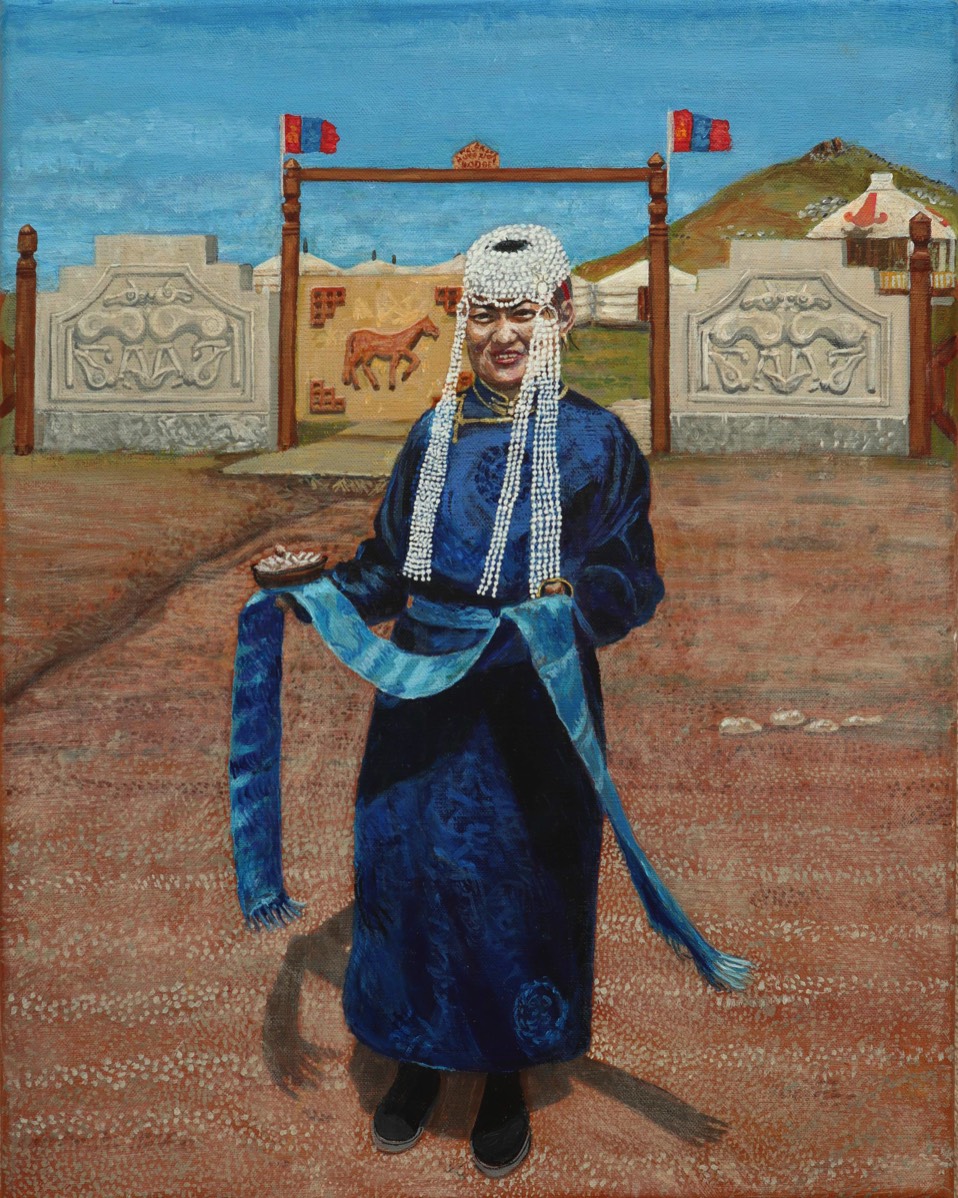 ImageLinkHere
Mongolian Welcome acrylic on canvas 51 x 40.5 cm
IMAGE 2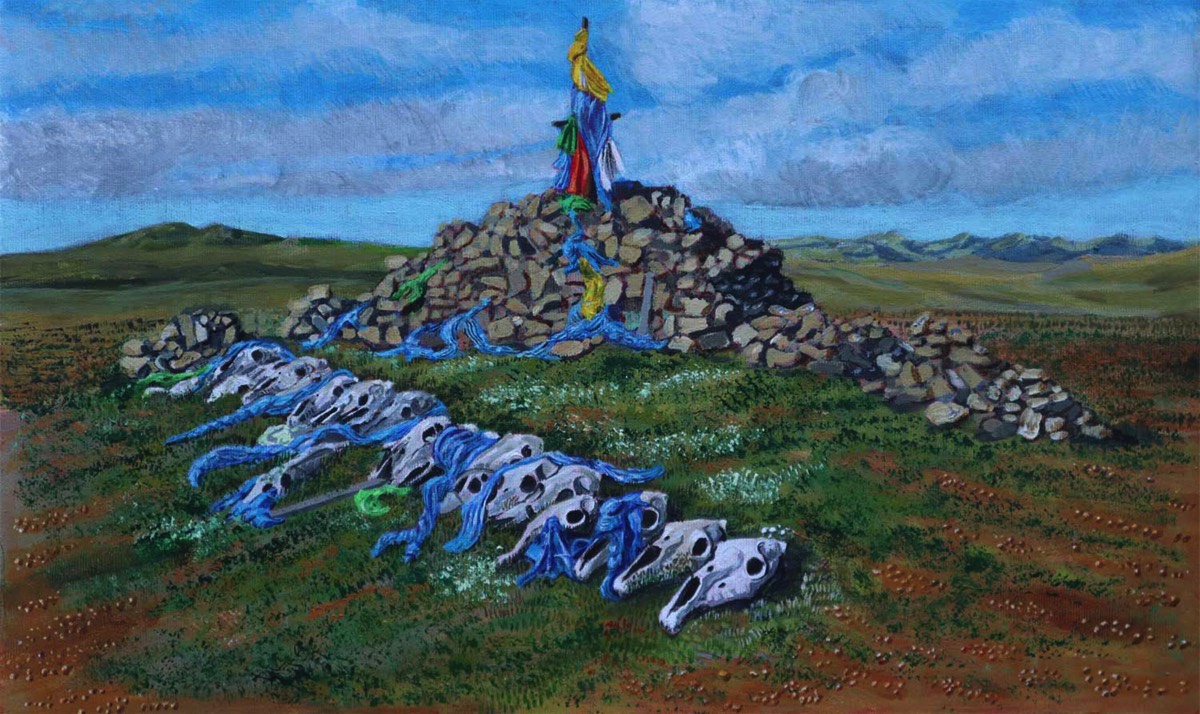 ImageLinkHere
Ovo and Horse Skulls acrylic on canvas 35.5 x 52 cm
IMAGE 3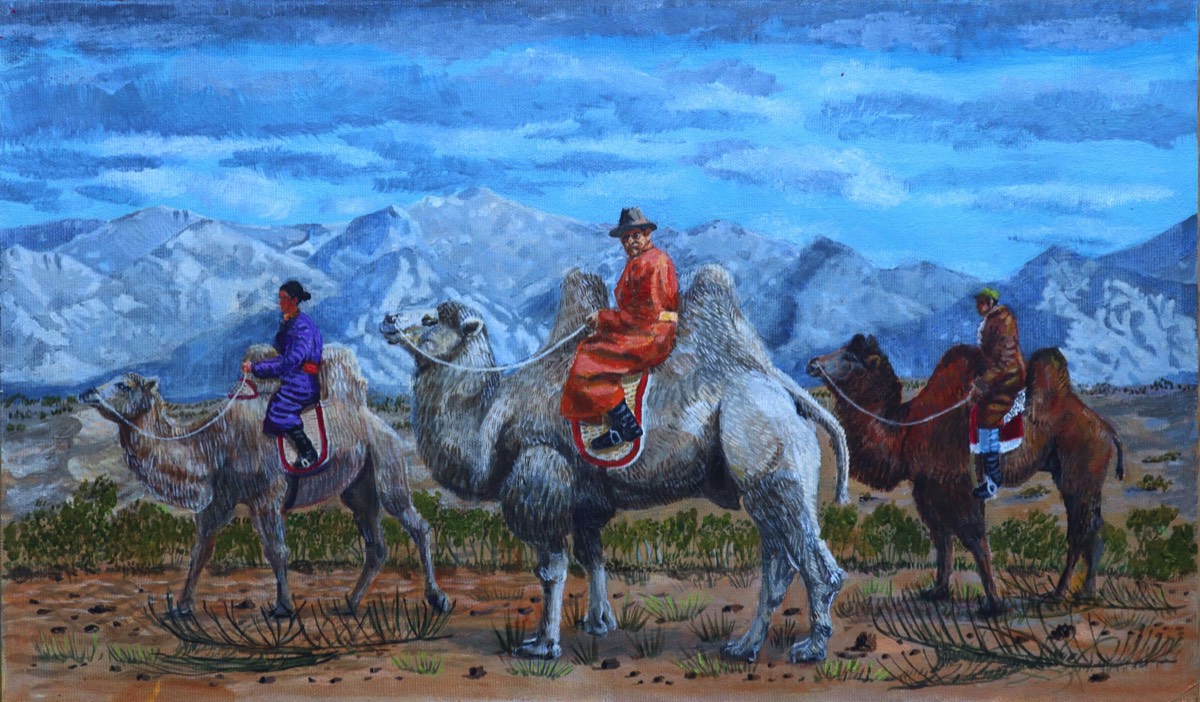 ImageLinkHere
Camel Riders acrylic on canvas 35.5 x 52 cm
IMAGE 4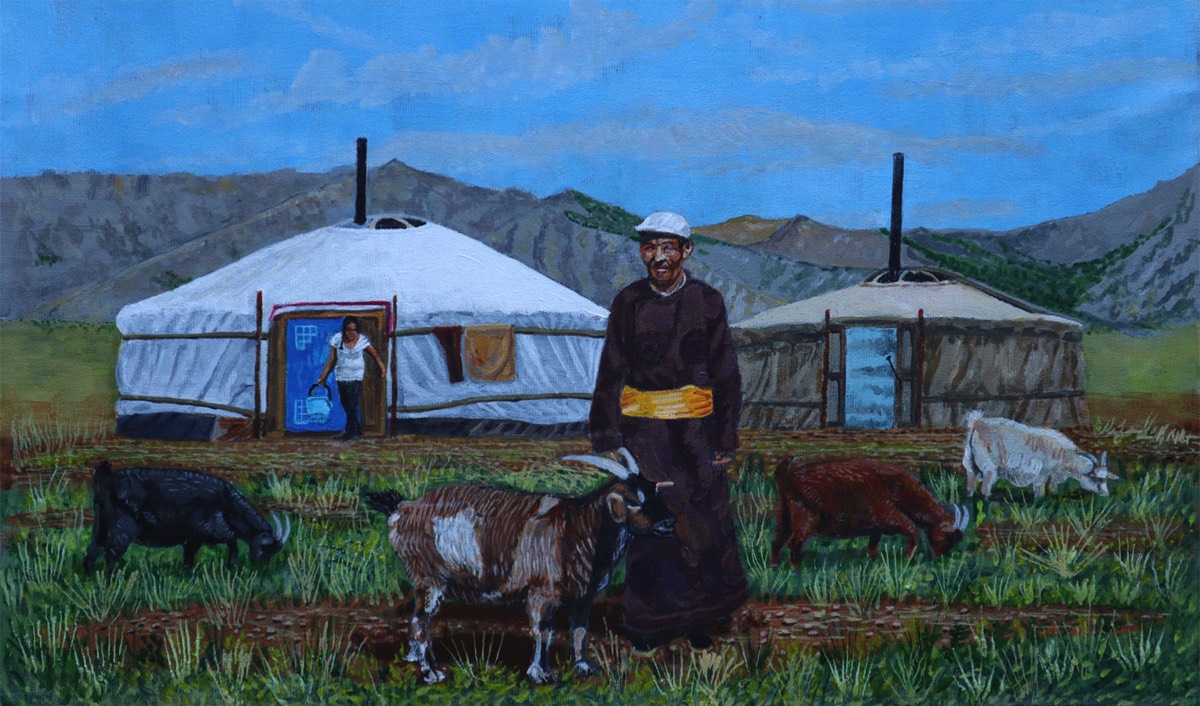 ImageLinkHere
Mongolian Herder, Goats and Gers acrylic on canvas 35.5 x 52 cm
IMAGE 5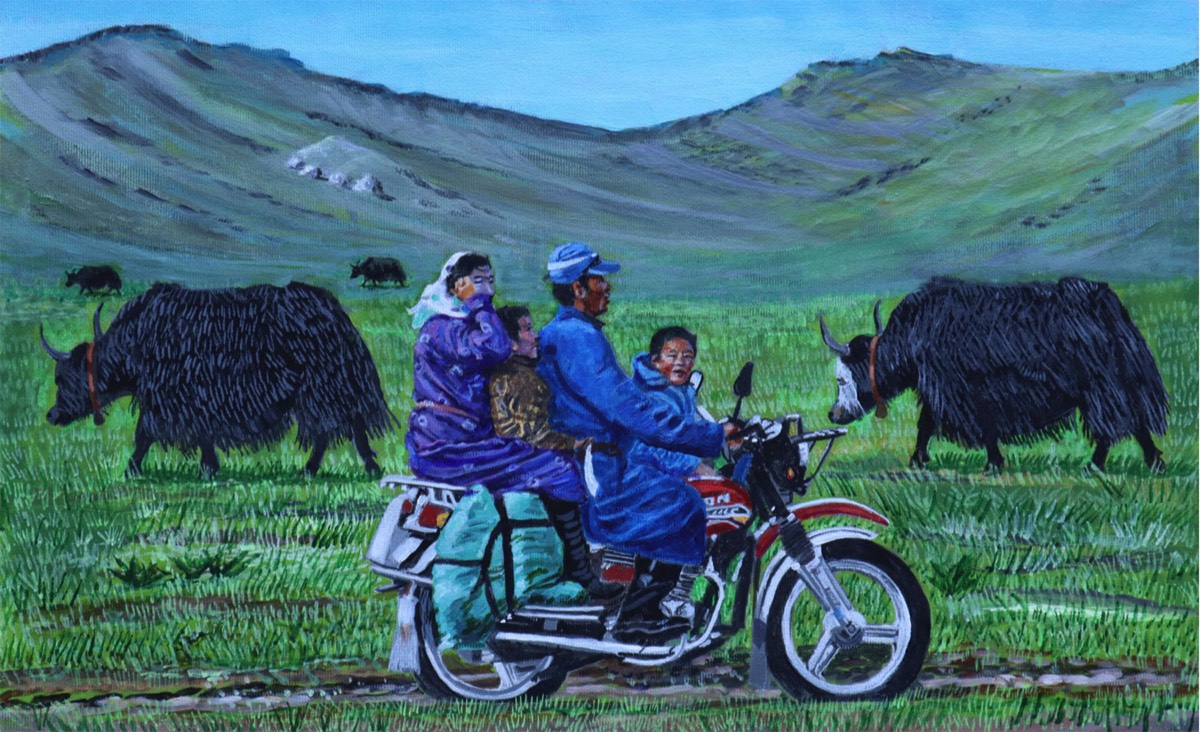 ImageLinkHere
Herder Family on Motor Bike and Yaks acrylic on canvas 35.5 x 52 cm
IMAGE 6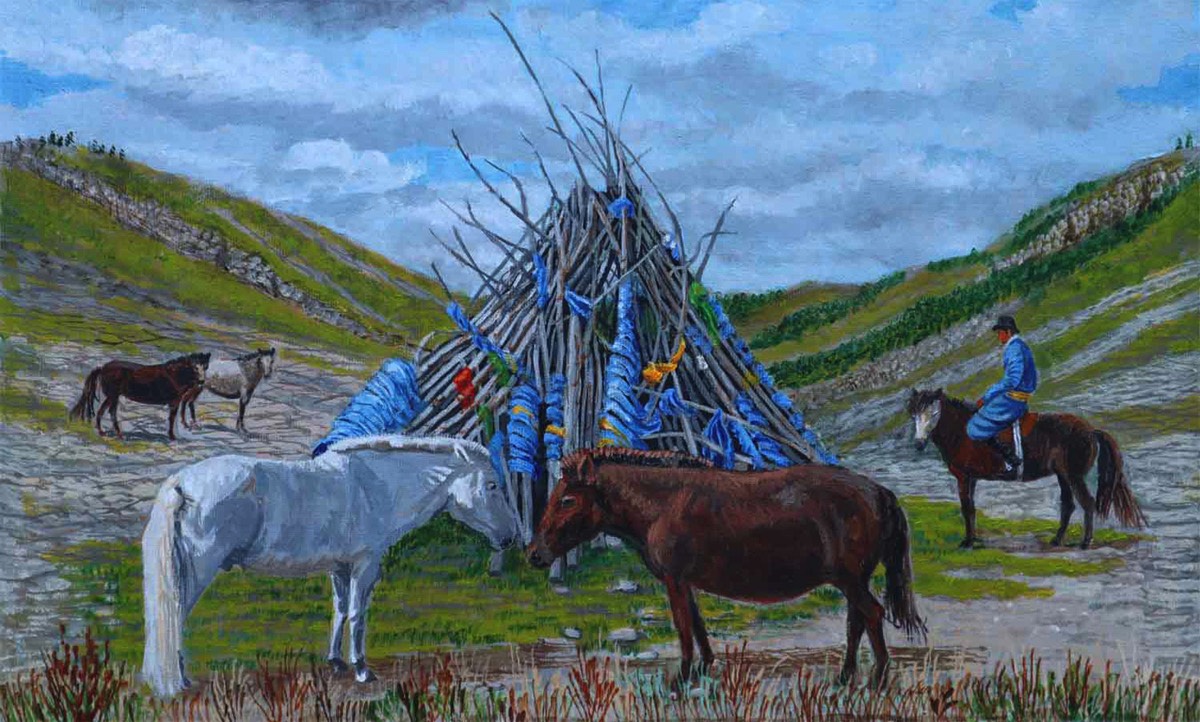 ImageLinkHere
Horses and Ovo acrylic on canvas 35.5 x 52 cm
IMAGE 7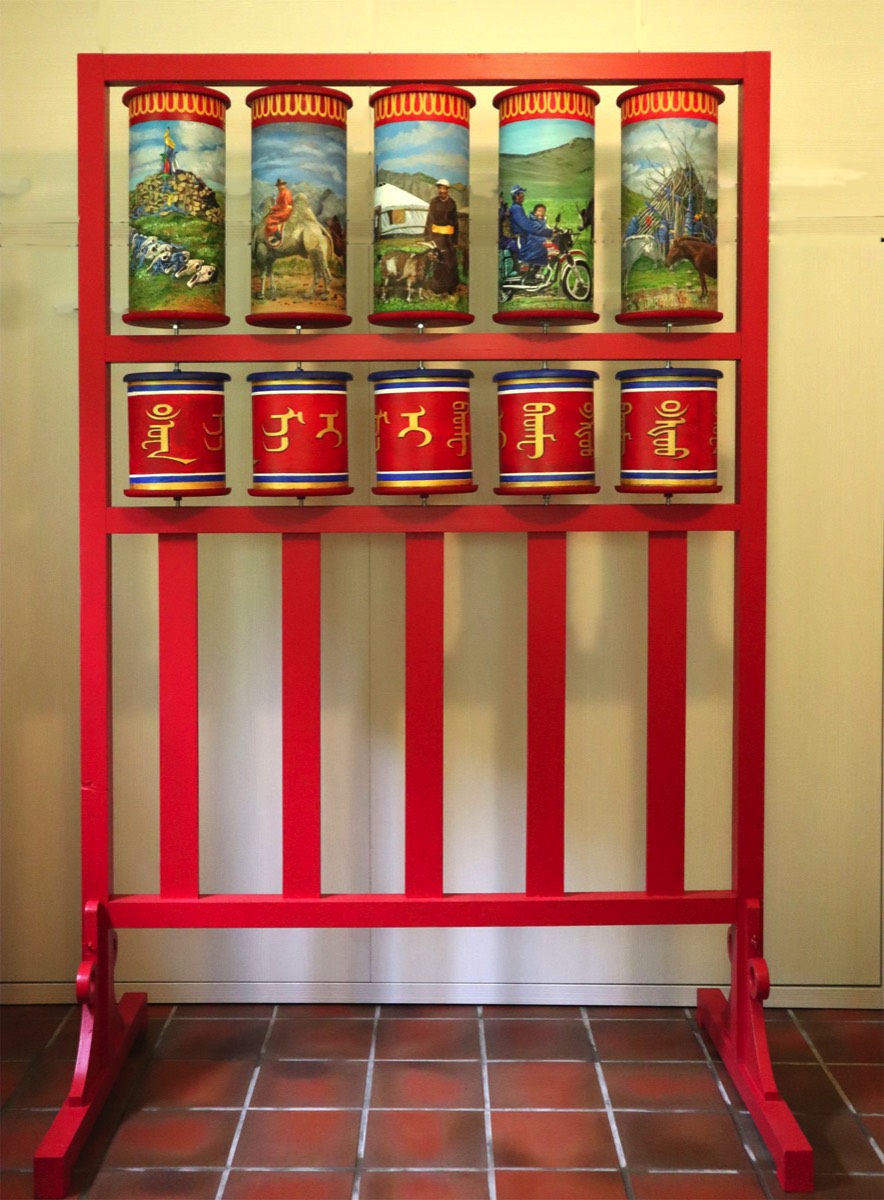 ImageLinkHere
Prayer Wheel installation with 5 landscape and 5 prayer paintings
IMAGE 8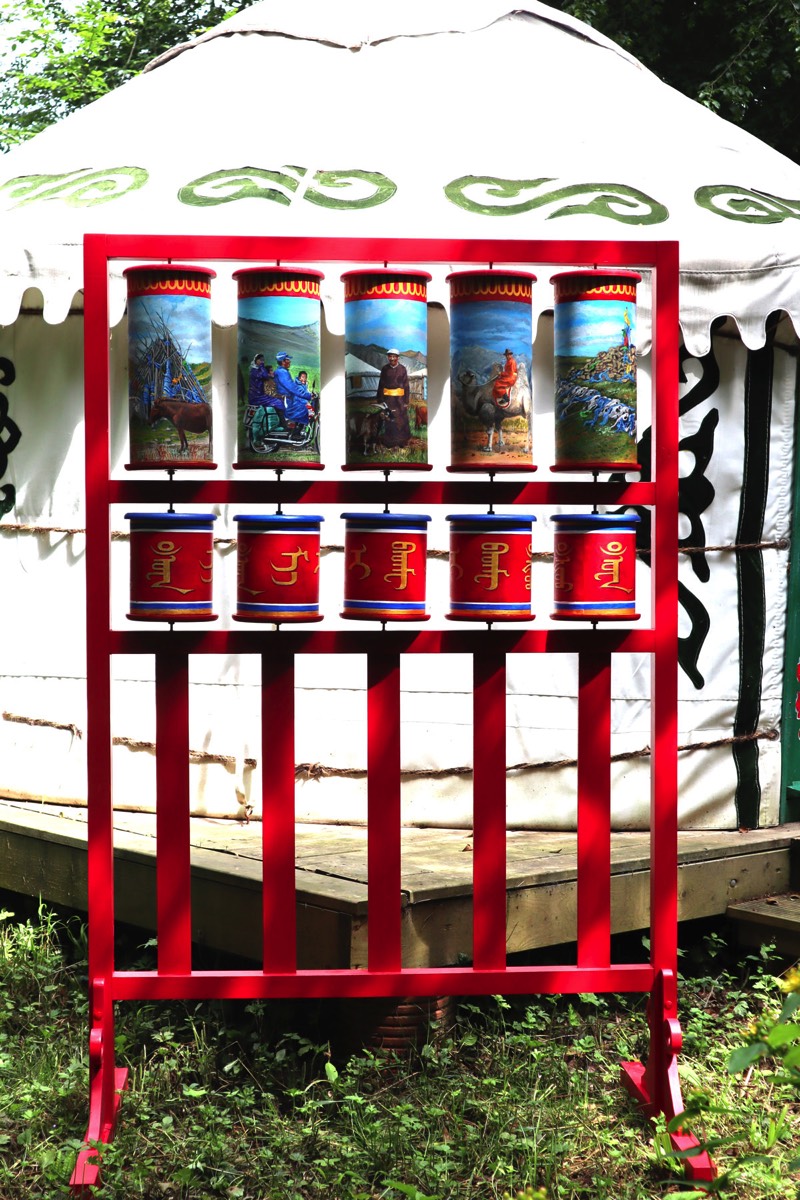 ImageLinkHere
Prayer Wheel installation with Jeremy's ger